Market and Sell through Influencers
influencer-powered social commerce platform
Get the Twiva mobile app:

How Twiva Works
Social commerce:
Businesses register and list products. Influencers add the products to their Twiva shops and market and sell them across all their social media pages.
Influencer marketing:
Businesses create influencer campaign briefs on the platform and select the influencers they want to work with.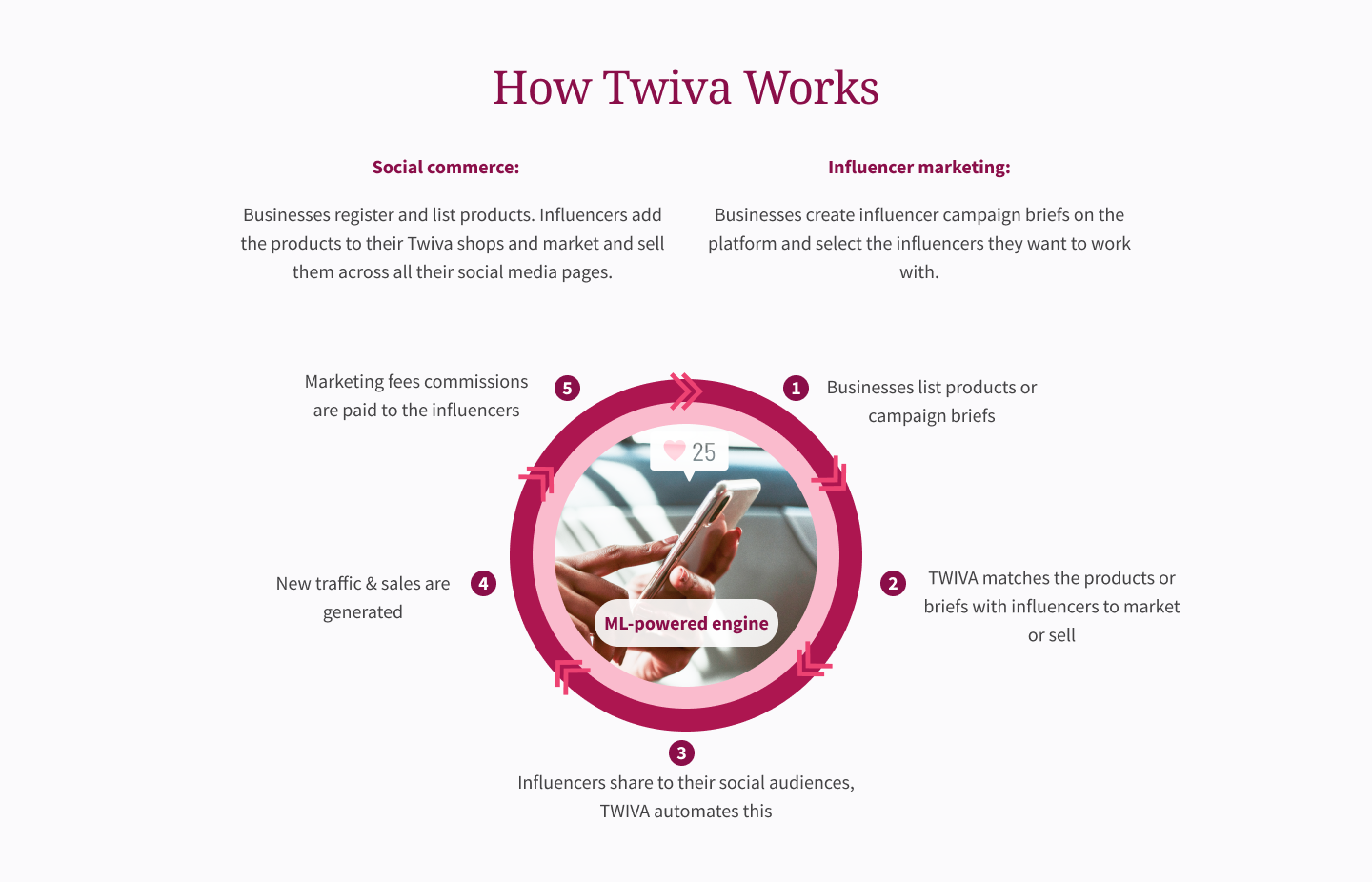 Why we love what we do
We help SMEs increase their sales and give influencers dignified digital jobs by connecting the two!

Felix, Owner
KANA
Goat milk beauty products
I first heard of Twiva when I had just launched a new product into the market. I wasn't sure how I would partner with influencers. Upon signing up on the platform and listing my products, I was able to get influencers to market and sell all my units at no cost!Twiva was also kind enough to help me create free content for my products in their ultra-modern studio.

David, Owner
Nairobi Shoes
Trendy Men's Footwear
I run a men's shoes business in Nairobi. Knowing I have numerous competitors, I was hoping to get more business and better content. Twiva allowed me to work with hundreds of influencers for free just by signing up on their platform. They also took professional photos of my shoes which are now on high demand.

Paulina, Owner
Thlokomelo Designs
Apparel & Clothing
I create trendy, elegant, classic and chic leather products. This is why I needed the right exposure to reach my target audience which is mainly women in the corporate sector. Twiva was just the boost I needed! Not only did I register on their platform and work with influencers at no cost, they also helped me produce good quality content for my products.
Learn more about Influencer marketing and social commerce
News & Events
Get our weekly bulletin
Be in the know every time we have business offers for MSMEs, discounts, influencer marketing events and exciting influencer gigs!